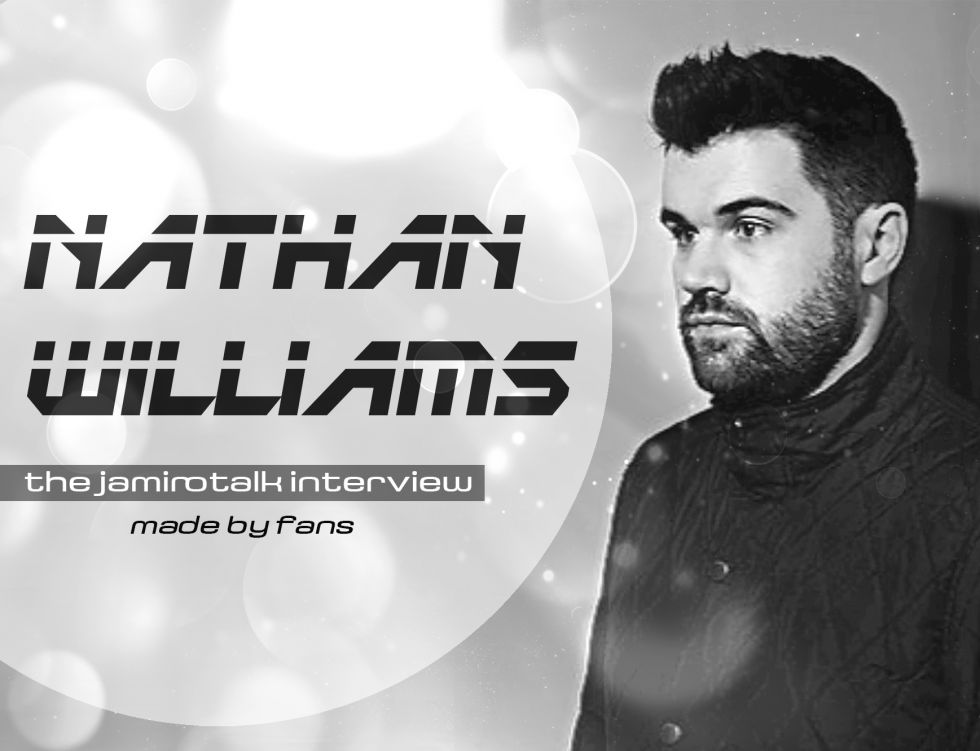 Nate Williams – The Jamirotalk Interview – made by fans

When Jamiroquai started touring in 2017, attentive front-row fans noticed it immediately: New faces on stage!
One of them a very talented guy on the left stage-side, modest and unflashy in the background. "Oh, an
additional keyboardist who supports Matt" was my first thought, but then I noticed that he was also playing guitar
on some songs. And wasn't there a microphone as well in front of his face? Was he singing too?
Who is this multi-talented guy who looks like the nice boy next-door?
I did some research and found out that Nathan Williams is a bass-tutor at ICMP in London. On the site he is
described as an in demand multi-instrumentalist and artist.
He has worked with Gruff Rhys, Joss Stone, Huw Warren, Herbie Flowers, Eliza Doolittle, Katy B and Markus
Feehily from Westlife, has experience in all contemporary genres and is playing bass, drums, keys, guitar and
even sings.
Nate joined the touring band of Jamiroquai in early 2017.
Of course we all want to know how he got in contact with the band and got that job. In addition we are also
curious about a few other things. So, I am very thankful that we got the chance to ask the man himself today in
order to get to know the new jamiroquai-member a bit better!
When did you start getting into music and playing instruments?
I grew up in a very musical family, so I was around music from a very early age. I started piano lessons at
5 years old. Shortly afterwards, I was given a snare drum. I played drums in a local brass band and piano at
home. I became hooked on music pretty quickly! The whole story would take waaay too long to tell! I
picked up various instruments along the way, including bass and guitar.
Which instrument is your favorite one to play and why?

Piano. No question. It's beautifully laid out, and it provides harmony, melody and rhythm, in a way no other instrument can. I could never give up the piano!


What were your musical influences? What artists are you currently listening to?
I'm a huge Stevie Wonder fan. I love Michael Jackson, Quincy Jones, Jaco Pastorius, Michael Brecker and so many more!! Lately I've been loving PJ Morton's album 'Gumbo'. I saw him and his amazing band live in LA recently... AMAZING!


How did you join Jamiroquai? How did you get in contact, and how was the audition?

I did a random gig and Rob Harris was in the band. The gig went well, and we made each other laugh (which is always a good sign!). I sent him my first solo album 'Got To Let Go' and he seemed to like it. He called a few weeks later and mentioned the band were looking for a multi-instrumentalist for the Automaton tour. He asked if I'd be up for an audition... Obviously I said yes! The audition was great! Matt and the guys all made me feel very welcome. I had to learn a few tunes. Jay came in whilst I was doing a solo over one song and he seemed to like it... that definitely helped me relax! Haha!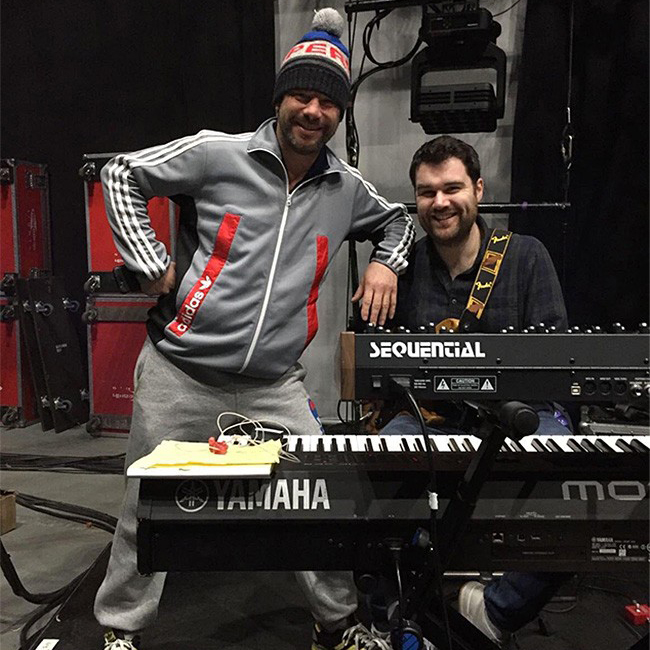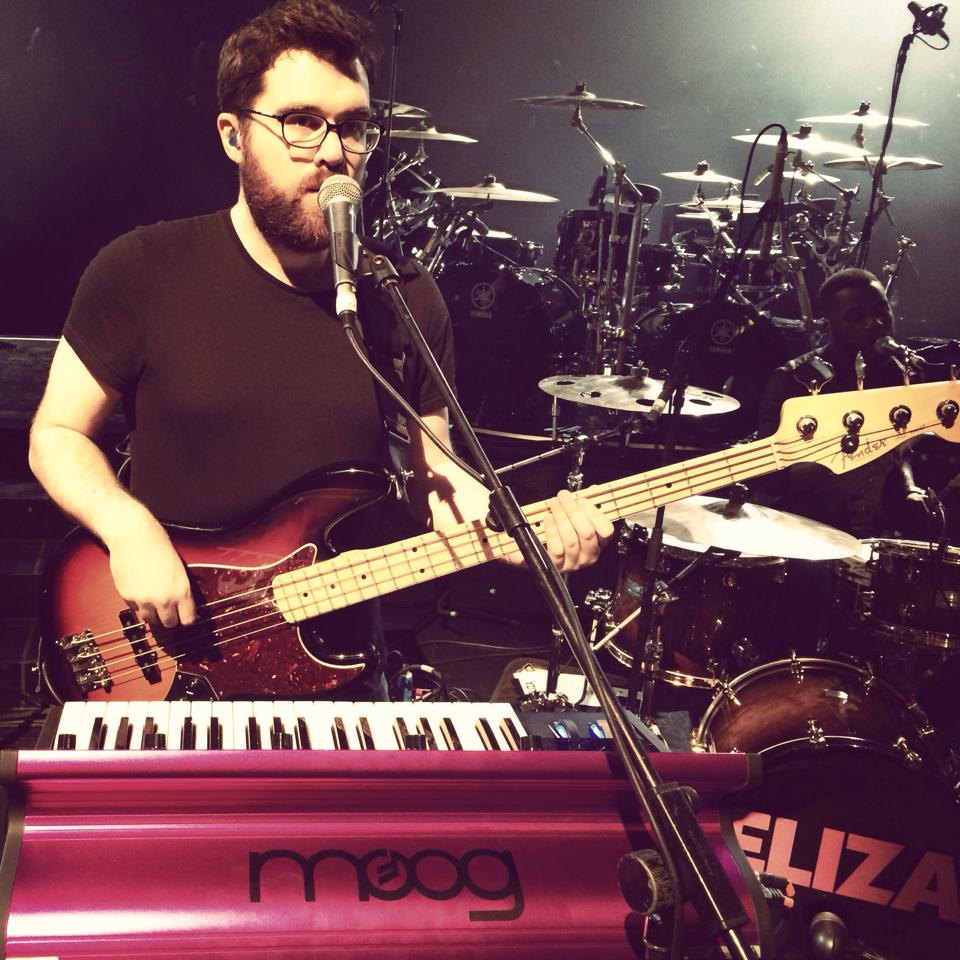 Have you already been familiar with Jamiroquai's songs or was it completely new to you to learn all the performances? How much time did it take?

I'd heard a lot of Jamiroquai songs over the years, so was familiar with some of the stuff. However... there are a LOT of songs, so I did have to spend time learning the ins and outs of everything. The process can belong because it's not just learning chords, parts etc... it's also programming sounds and trying to learn new equipment. I enjoyed the challenge though. I had a couple of weeks to prepare for the first rehearsal.


What is your favorite album and song of Jamiroquai?


I think my favourite album is Funk Odyssey. Favourite song... hmm... Maybe Deeper Underground? It just reminds me of a great time in my life!


How do you divide the work between you and Matt, and also Rob; who decides on who is doing which parts?

Well, Matt produced the Automaton album, so he knew exactly which parts I'd be playing. He had been playing some of the extra parts on the other material himself I think, so he was able to be a little more free on stage once I played some of those things. Same kind of thing with Rob really. We all worked together to try and both match the original recordings and bring a level of excitement and creativity for the live shows.


Which song is your favorite song to perform live?

I enjoy playing Little L. I'm on strings for that and it's a pretty important element of the song. I like knowing I'm adding such a big part!


Which song would you love to perform, that hasn't made it on the setlist so far?

I think I've been quite lucky... We seem to have played pretty much everything I would have wanted! Can't complain about that!!


What was your favourite or most interesting moment during the tour so far?

I had a wonderful time in Batumi, Georgia. We watched Cory Henry and his band play live, then were taken for an incredible traditional meal whilst we watched Georgian dancing and heard some amazing folksingers. I learnt a lot about that beautiful part of the world!


What makes working with Jamiroquai special for you?

It's fantastic to be playing with such a great band, but for me, I think I get the most out of seeing how much it means to the fans. It means so much to people and I think I can speak for all of us when I say your support is very much appreciated!!


Can you imagine extending your job and maybe support the band on the next Jamiroquai album?

I'd love to be involved, of course!


You have a brand new solo album out! Tell us more about it!

I released a 5 track EP called 'Them + Us' in April. It's my second solo release. I'm very proud of it and it seems to have had a very positive response and even made it in to the UK charts! It's available on iTunes, Spotify etc etc. I hope you like it! My first album 'Got To Let Go' is also in the usual places online.
Is there anything else you want to share with the Jamily?
Just to say thank you for making me feel so welcome and for your continued support!! We all feel it and appreciate it.


Thanks so much for taking the time to answer our questions, dear Nate!
Enjoy the upcoming gigs and experiences! Good luck with your solo work as well!
Meike (CosmicMouse)
Credits:

Thanks to Dye, JohnDoggett, WoundedBuffaloman for submitting questions (and sorry if not every question made it to the final interview).

Thanks to Jo Geater and Frances Schiavone for proofreading!