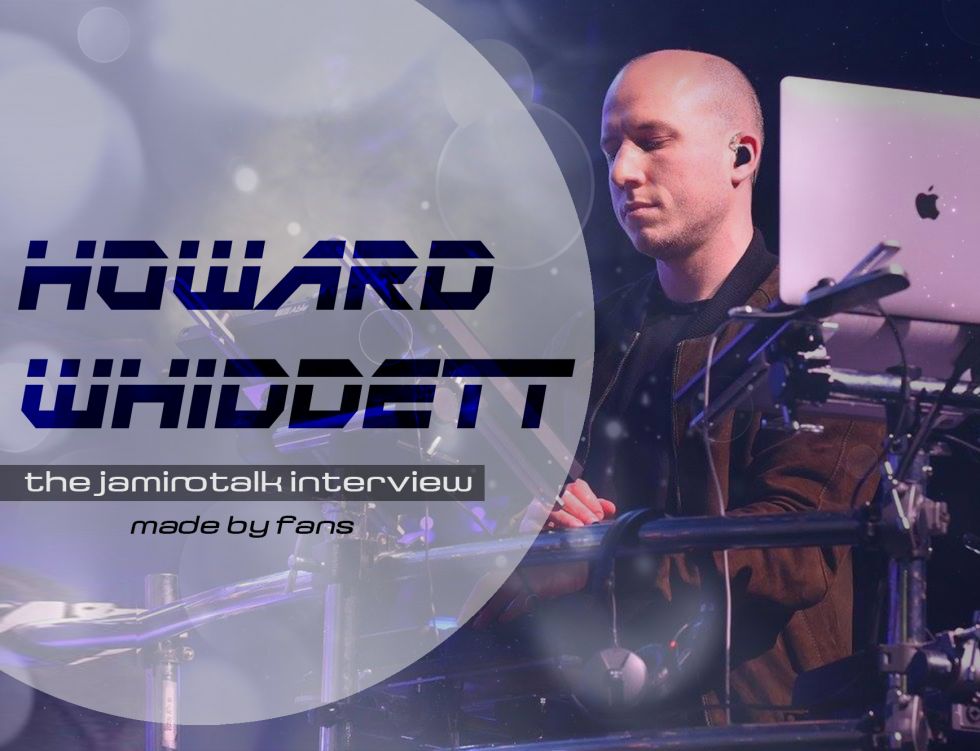 THE JAMIROTALK INTERVIEW WITH HOWARD WHIDDETT - MADE BY FANS

Hi Howard! Great to have you here for another fan-made interview! We can't wait to get to know you better.

We've been watching this band playing live for almost 25 years and we've never had someone in your position on stage. What kind of contribution and improvement do you bring to Jamiroquai's live sound?
To summarise, my role offers a few new things:
It gives us the chance to tackle performances of songs from the new album 'Automaton' which has strong electronic musical elements throughout a lot of the album. You can hear this clearly in 'Automaton' where there is a lot of processed 'robot' vocals and sound fx integral to the song's character.
We can also look back to some previous album tracks where we've lifted material from original multi-track recordings, which I've sampled or used as loops if they have a particular groove. It then also opens up the chance to explore further manipulations and processing during performance.
Thirdly there are some songs, sections and many segways we have reinvented or created from scratch for the Automaton Tour. These moments give me the chance to really get creative and contribute ideas to the show. A good example of this is the down tempo version of 'Emergency On Planet Earth'.
In terms of describing performance, it can vary from sampling, running loops, sound fx and fx manipulation, playing synths to running and manipulating tempo. It's sort of like using electronics to play the parts that conventional instruments can't.




Can you show us (maybe even in a video clip) what you are doing during a gig? Please describe your tools and your set.
Which sounds do you use and what is the difference between sounds that are played with instruments (by Matt or Nate on keys or synthesizer) and those that you play on the Ableton live?
I've uploaded a few video clips to Instagram recently using some of the tools I use on stage, although I am yet to run through the Jamiroquai setup specifically.

The set up primarily consists of the computing software Ableton Live, with an array of midi controllers to play, control and manipulate the sound. Here's an equipment list:
Hardware:
MacBook Pro
Ableton Push 2
Midi Fighter 3D - dj tech tools
Midi twister - dj tech tools
Alesis Q25 keyboard
Apogee Quartet audio interface
Senneheiser HD 25 headphones
UHE custom in ears
Software:
Ableton live
Arturia synths
Valhalla reverbs
Soundtoys plugins
There's a pic up on my Instagram.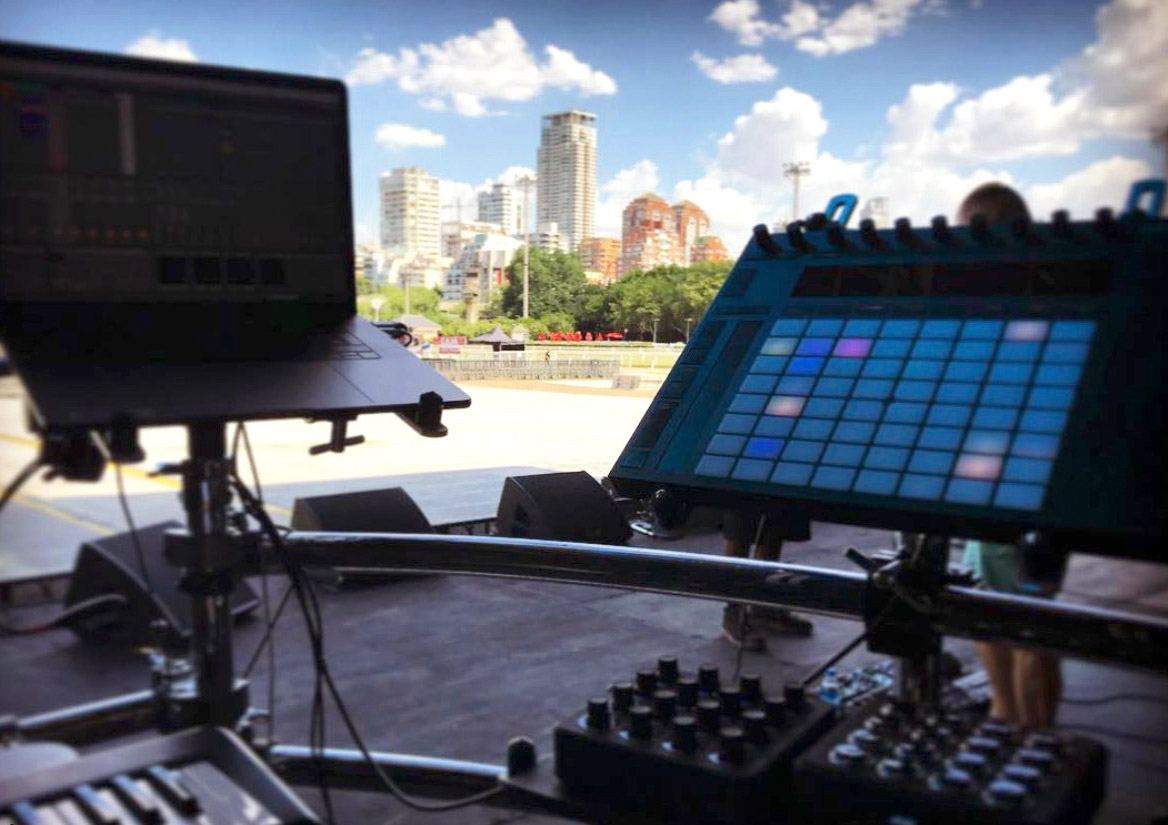 Generally, the keyboard and synth parts would be handled by Matt and Nate. Sometimes if there are additional lines I might pick up something but Matt is a pretty serious multitasker so it's more sound FX or sequenced synths that I would handle (for example the sequencer synth you hear at the start of 'Shake It On'). These are either sampled from the original multitrack or recreated patches using the Arturia soft synths and played via the 'Push 2'. Generally speaking, my parts are more of a digital, processed or 'electronic music' nature.
Can you be creative to a point? Or is every sound fixed?
Yeah, there's always a degree of flexibility in my parts, some more than others. With Ableton Live, you can be creative on the fly while on stage. Even in moments where you haven't been creative before, if you have the idea, you can usually achieve it with a little bit of quick programming.
Do you see yourself more as a musician or as a technician?
I see myself as a musician and a producer, and yeah there's a lot of tech in my set up so I have to be a technician too.
Please tell us where you are coming from, musically.
Do you play any other instruments?
I definitely consider Ableton Live an instrument (so it's good to see "other" in the question). I started playing guitar as a teenager and I like to play bass too, which I used to play in my previous band QTIER alongside Ableton. I use them all when producing and writing. (Checkout Qtier on SOUNDCLOUD!)
What musical influences do you have?
What is your musical taste?
I'm not too specifically focused on genres. I think I could go on for days listing artist that influence me! But to briefly put it in perspective I've listed a few things that popped into my head.
- Favorite undiscovered track recently is Bootsy Collins - 'I'd Rather Be With You', had this one on repeat a lot in the last few months!
- Best live shows I went to this year were GoGo Penguin and Mount Kimbie.
- Some favourite electronic producers: Nicholas Jaar, Clams Casino, Arca, Burial.
- Who's in my phone's iTunes currently: Young Fathers, Mac Demarco, D'Angelo, Khruangbin, Equiknoxx.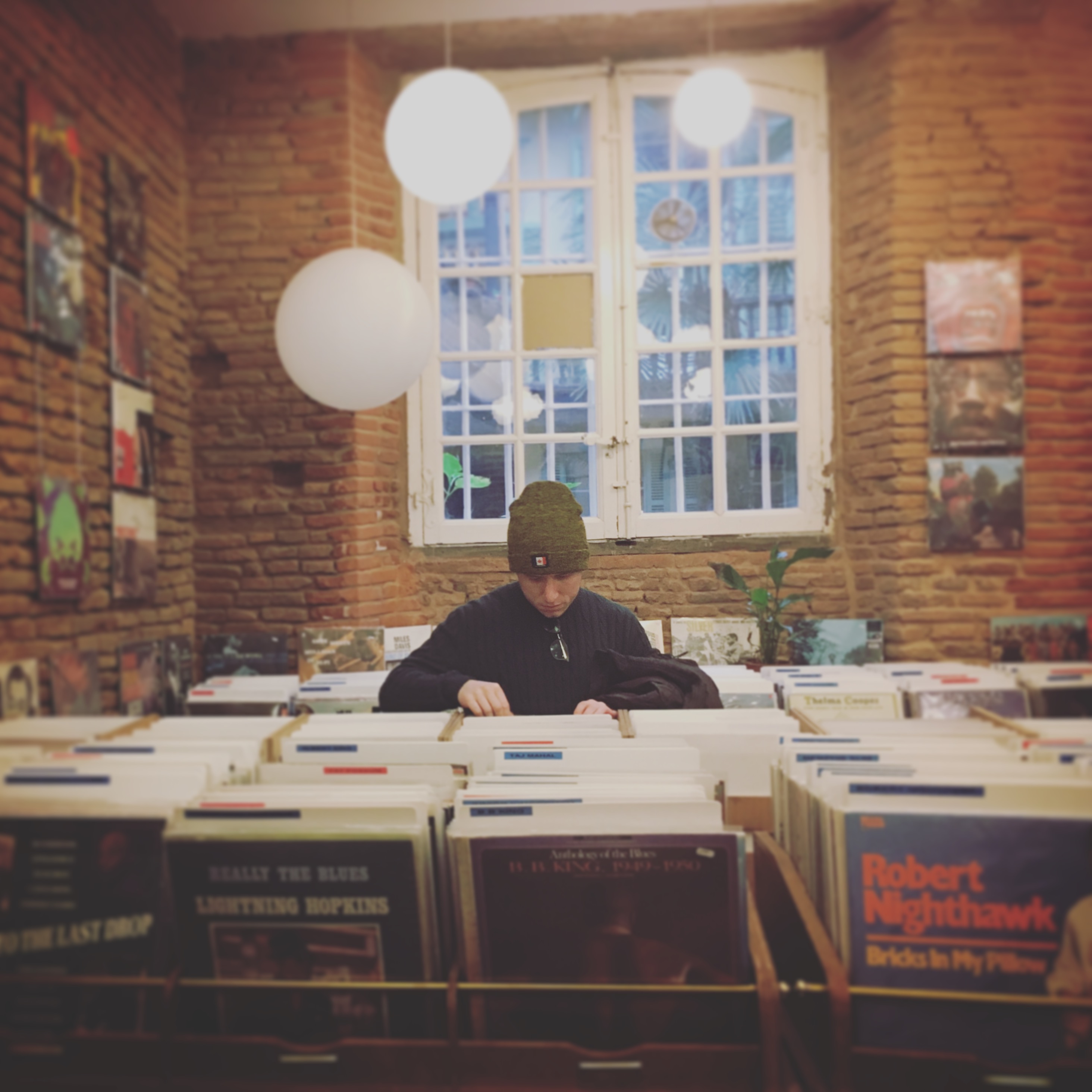 What is your favorite song to perform with Jamiroquai?
'Emergency on Planet Earth', (the down tempo version).
How did you join Jamiroquai?
I was recommended by engineer/producer Jon Kelly to Matt. As the new album was releasing soon, they were looking for someone to handle this sort of 'electronic music' stuff live on stage and so was invited down to the manor for an audition with Jay and the rest of the band. I did a prepared performance for the song 'Shake It On' and an impromptu improvisation remix of 'Carla' which at time I had never heard before so the pressure was on!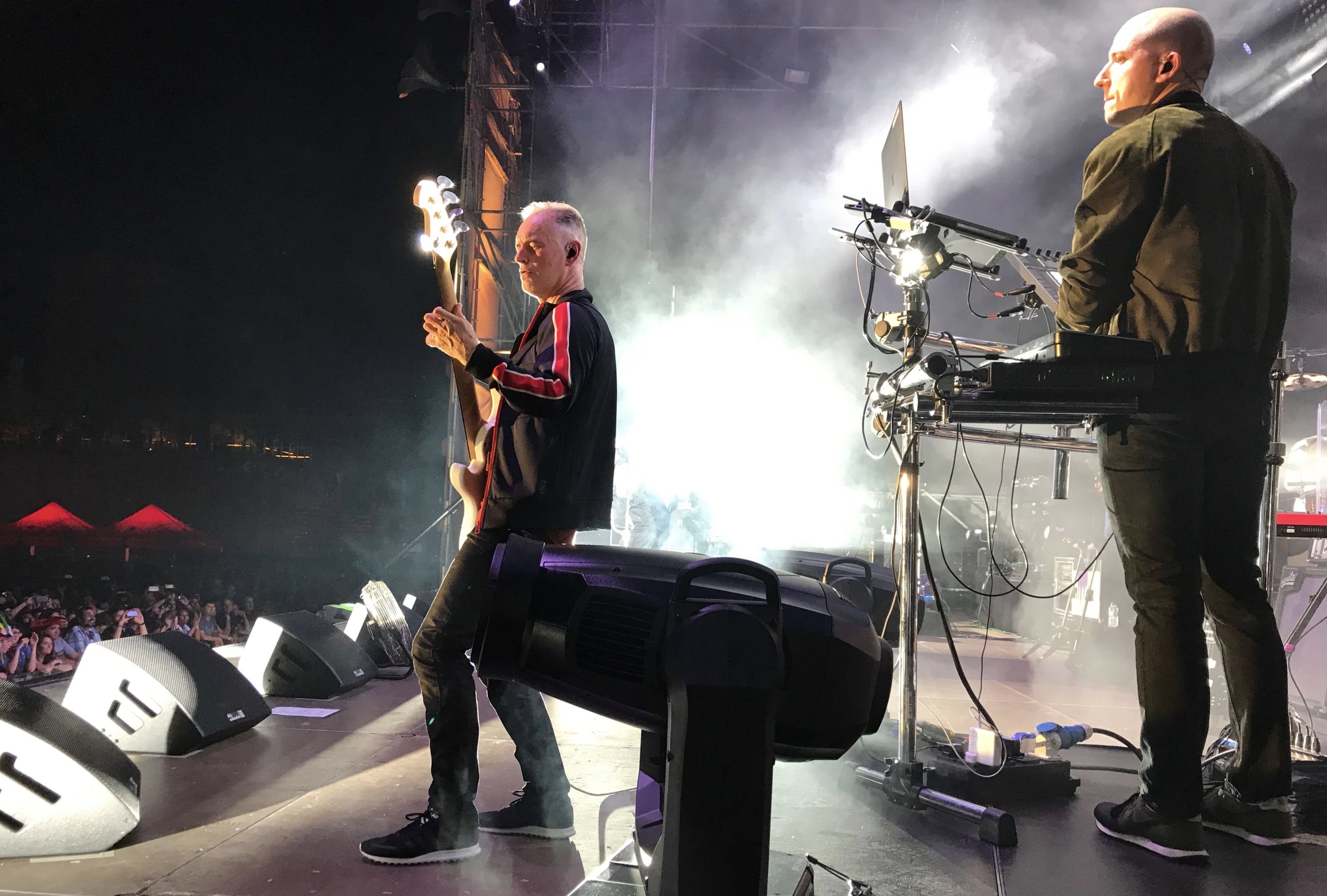 Please, describe a typical day on tour with Jamiroquai. What kind of standard procedure normally happens. Do you have any personal rituals to prepare for the show?
Hotel breakfast to start, poached eggs and coffee ideally! I'm no expert but I do benefit from a bit of meditation if stressed or dealing with some nerves. Just hanging out with the band really, which is generally relentless banter and laughs, with some geeky discussions of music gear.
Do you have any funny tour stories to share?
There could be an entire book written on this one!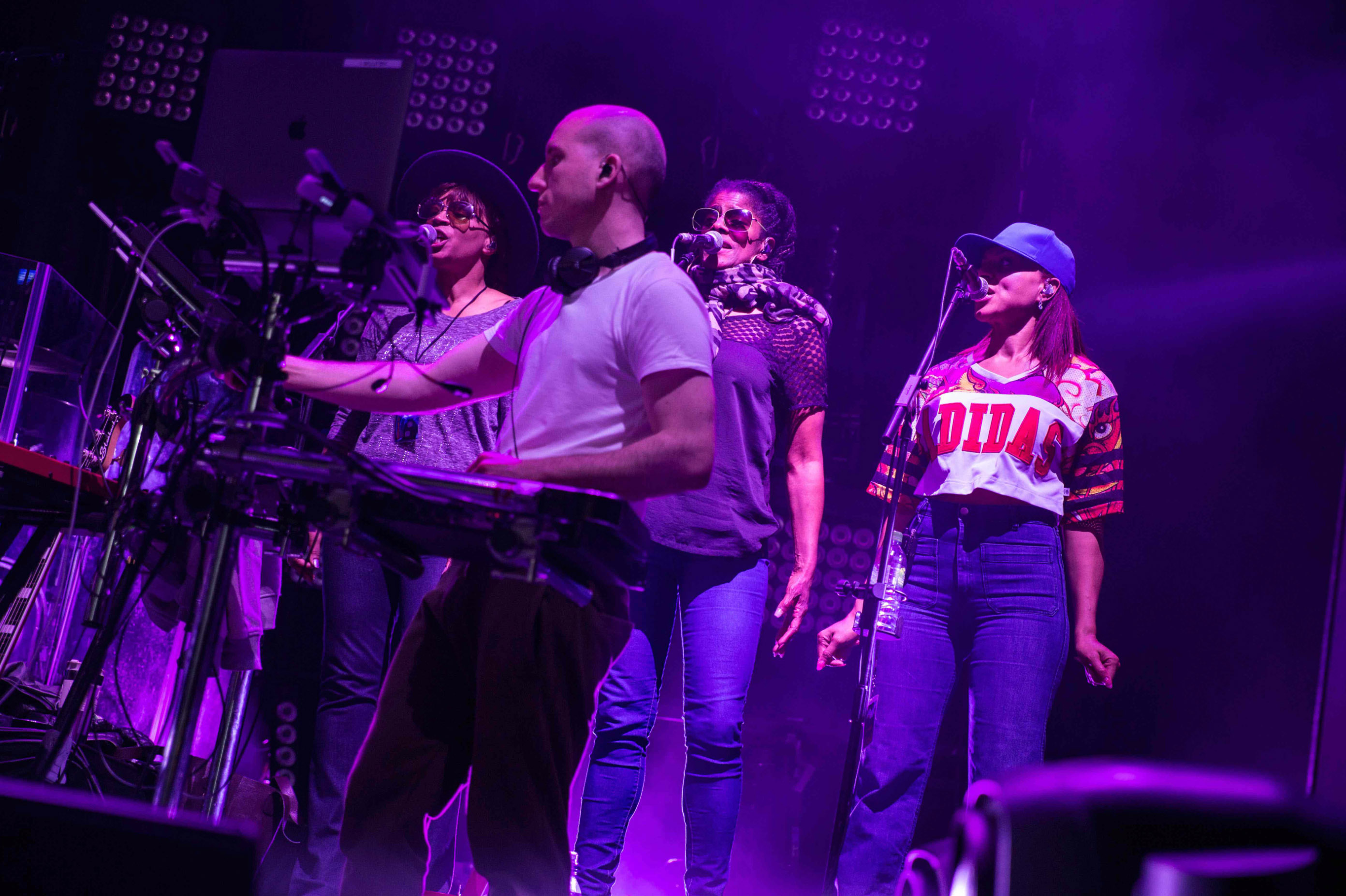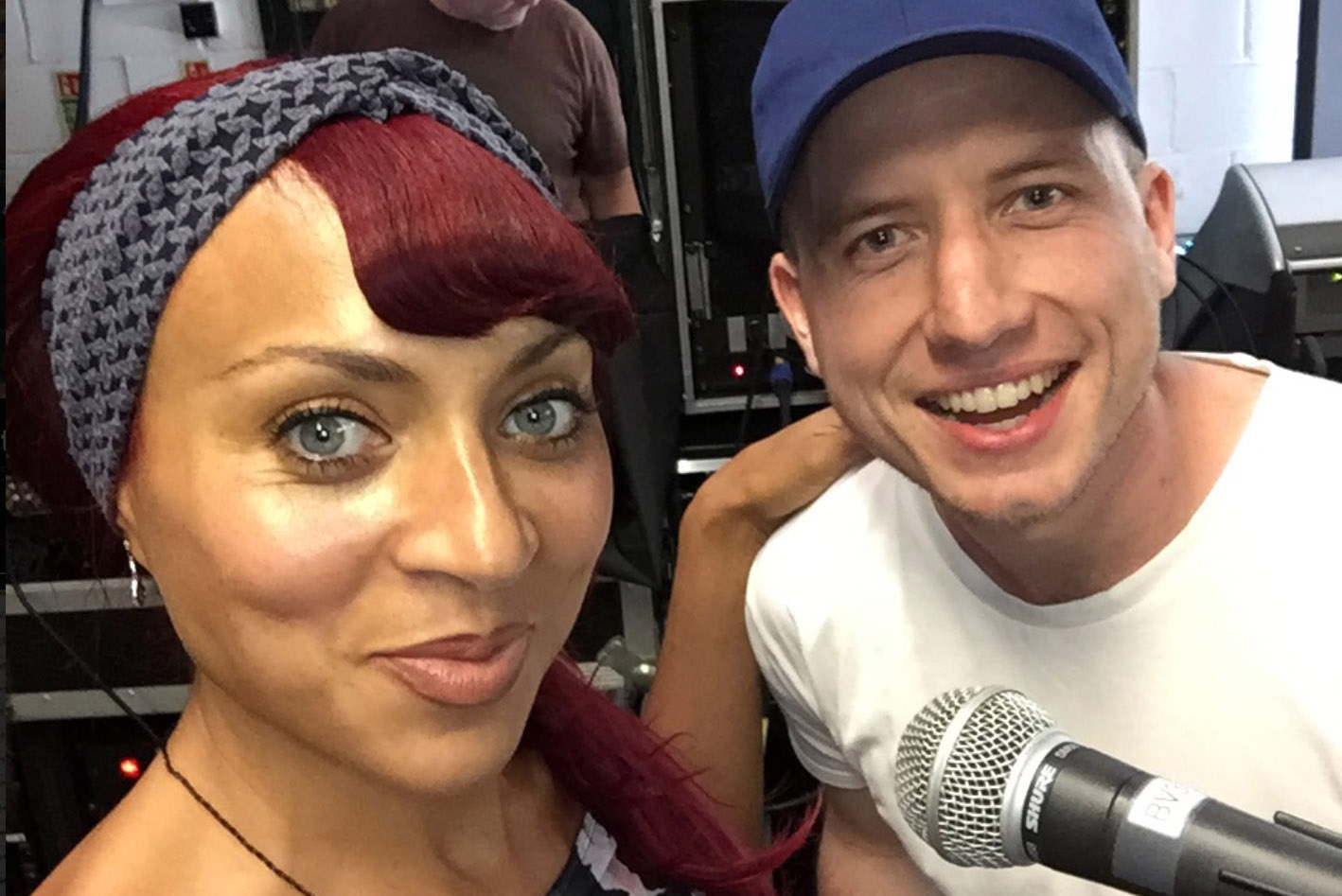 Please describe every bandmember with just one word.
(Matt, Nate, Rob, Paul, Derrick, Sola, Valerie, Elle, Hazel and Jay…. And yourself?)
Sorry I couldn't do this one without being overly cliche ...they're all uniquely inspiring and now also like family.
Last but not least, could you give us a hint if the band is already working on new stuff?
I think with these guys' minds and talents, and Jay in particular who continually has new ideas …fingers are crossed for another album!
Thanks so much for taking the time to answer our questions!
Enjoy the upcoming tour dates in 2019!
You are welcome to join our community of course! Maybe see you there!
Much love and respect,
Meike (CosmicMouse)

P.S.: I heard that Howard is working on own new music, so follow him on INSTAGRAM and TWITTER in order to stay informed about releases, performances/djing and more.




Credits:

Thanks to Dye, Javis, MrMoon, JGrizz, Mojogonlopoto, Jazid46, Funkalero (and me) for submitting questions (and sorry if not every question made it to the final interview).

Thanks to Jo Geater for proofreading!