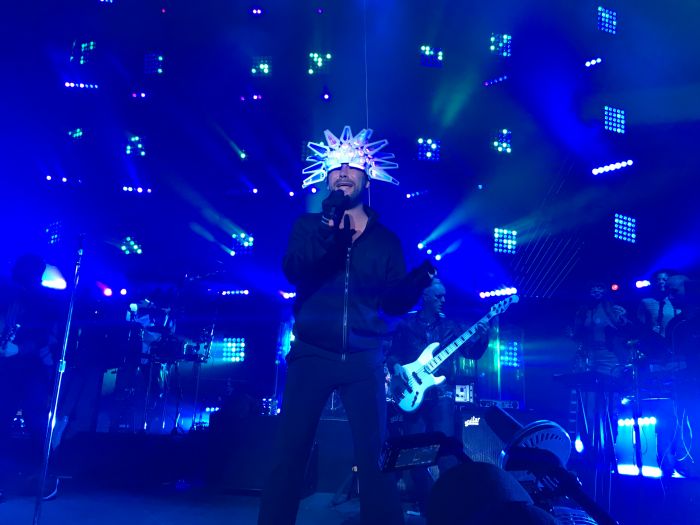 Jamiroquai @ Roundhouse, London/UK 31 March 2017 - My Review
The run on tickets.
Well, never had it been harder to get tickets for a regular Jamiroquai concert! At the pre-presale I failed badly. The run was huge, I made it somehow to put 2 tickets in the basket but couldn't get through the registration process fully because I wasn't able switch the country. What a mess. Then I lost them. Sold out.
3 days later I was better prepared. Registered on different ticketsale-sites, figured out before on which I could order from Germany and how to pay and so on. Then I had made this deal with Jeroen. We promised each other to offer the second ticket to the other one if one of us succeeded in getting the tickets. Chances were doubled this way.
The time arrived and as soon as the presale started, the sites were overloaded... you were immediately put into a virtual queue which seemed to be a dead-end-road.
I tried on different sites, refreshed sites, some said already: sold out. Damn!
Suddenly, after about 7 long minutes, I could choose 2 tickets.
I couldn't believe it. My hands were shaking while typing in my details... I pressed the send-button and got the message: congratulations, you will go to the Roundhouse to see Jamiroquai! YAY!
I later saw how lucky I was, when I realized that just a handful of the Jamily got tickets as well and how many were unhappy because they failed. What a shame.
So there we were: Jeroen and me in the queue in front of the Roundhouse. I was there since 3.40 pm or so, after meeting up with Victor, his girlfriend and Pablo. Jan, Erica, Jessica joined, and some more.... the front row again represented the international Jamily: Germany, Netherlands, UK, France, Chile, Spain, Portugal... I like this!
The venue
The Roundhouse is smaller than I imagined from pictures. A nice venue, better for standing in my opinion because if you had seats you might have had one of those pillars in front of your nose.
My position: front row, what else!? A bit on the right side, in front of Paul. Perfect! I love to watch Paul grooving, also Jay was standing in front of us a lot.
Support: DJ Fred Falke
Well, I prefer live bands as support. Fred had a hard time. He put some tunes on, nothing from Jamiroquai though, and all he seemed to do was pushing some buttons... for my amateurish view kind of boring. This wasn't really warming me up, but I don't blame him. He did his best. It's just that it doesn't worked for me.
At 8.40 pm the show started with the intro which was the Automaton Deetron Remix, or let's say instrumental elements of that remix, no vocals. It took me a while to regognize it. I had only been listening to that remix one time before.
Don't really like it as remix, but to start a show it is pretty well chosen! During those tunes, the musicans came on stage and took their positions!
I always love that moment... you know then it won't last long now until the rocket takes off!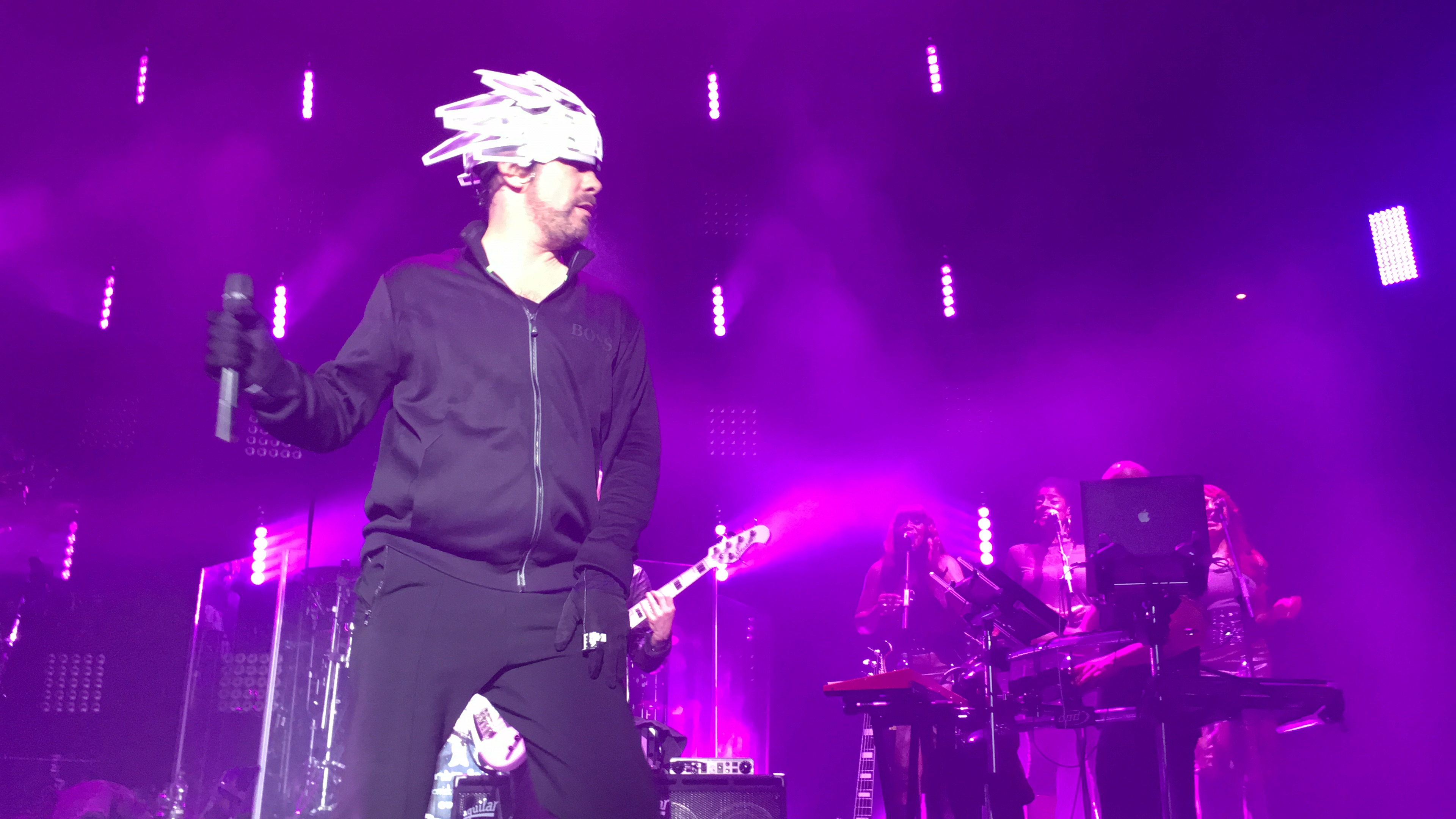 With Shake it On Jay came on stage with his LED-hat. This one is really cool, we know that from the Automaton video. It was so funny to see what he can do with it and he did obviously enjoy to play with the effects.
Shake it on is a great opener I think. Every musician could show off. What a massive song!
During Automaton Jay presented all possible colours and moves which was a show on ist own. Inbetween songs he was standing in front of the crowd and let the "feathers" lift up and down one at a time. Amazing!
Sometimes he was checking the status of the LEDs by mirroring in Derricks cage.
I remember later during the gig someone was shouting: "Jay, switch the hat on"... indeed, he forgot sometimes to operate it when he was too busy with dancing.
Jay's voice was really good in my opinion. Just at Space Cowboy I noticed that he was quite out of tune at the beginning. But this got better then. Maybe he couldn't hear himself properly.
As I knew what they had been playing 3 days before in Paris, the setlist was not so much a surprise for me. But I had resisted the temptation to listen to any video from that gig, so there were still surprises in the arrangements for me which was cool.
Overall it was a very balanced setlist. 8 out of 12 new songs had been performed which is pretty decent. Lots of classics, some rarities which hadn't been played live a lot in the past, for example Mr.Moon, The Kids and Supersonic.
Mr.Moon was awesome. I remembered that I have been talking with Paul many years ago about this song and he told me he would have loved to play that one live. They did rehearse it before at previous tours but it never came on the setlist, if I remeber well. You could tell that he really enjoyed it and he obviously did very well!
I am so happy when they surprise us with old songs, performed in a new way. Little L had some new parts in the second half for example. And Emergency on Planet Earth was a completely different version, more relaxed and very nice.
Another great live feature is to mash up songs.
We were so happy when Revolution started. I typed in the word "Revolution" and sent it to Diego... suddenly they switched to Canned Heat. Oops! I had to correct my info. At the end they came back to Revolution again. Haha! Then Love Foolosophy flowed in.. what a trip!
Most of the new songs went very well live. Hot Property was hot! Automaton with the lasershow and LED-hat and Jay's robo-dancemoves made it perfect. Works well with live instruments! Superfresh as well. And Carla anyway. Dr.Buzz lacked something in a way. The sound was not very balanced in this one. Not sure what went wrong. Hope they can fix this in the future or they could skip it from the list maybe.
All in all, this was a great concert. It shouted: WE ARE BACK! There were lots of good vibes, the band seemed to be a bit nervous and concentrated but happy and thankful for the great welcome back of the fans. The crowd was awesome!
There were some tiny mistakes, COTE started a bit slowly, Jay gave signs to speed it up a bit. Some sound issues in some songs, but I'm sure they will fix this soon.
There were no big screens with background videos or effects, just those countdown numbers and laserlights but this was enough for me because Jay's hat is a little show on its own.
Not so good: I missed the horns. But the backing girls did sing some parts, so it was ok.
I want to welcome the new guys Nate and Howard. I couldn't always figure out who of them did which parts. I saw Nate playing the guitar sometimes and he was also singing. Multitalented guy!
One good thing at the end: No Deeper Underground as encore!! Yay! Finally!!
Supersonic was a great closer, but Jeroen suggested they should have better played Twenty Zero One. I agree. This would have fit perfectly to the concert. But I was happy with Supersonic as well. I won't complain! I had a blast. Dancing, singing, partying! Lots of fun!
Thanks to everyone who made this evening so unforgettable!!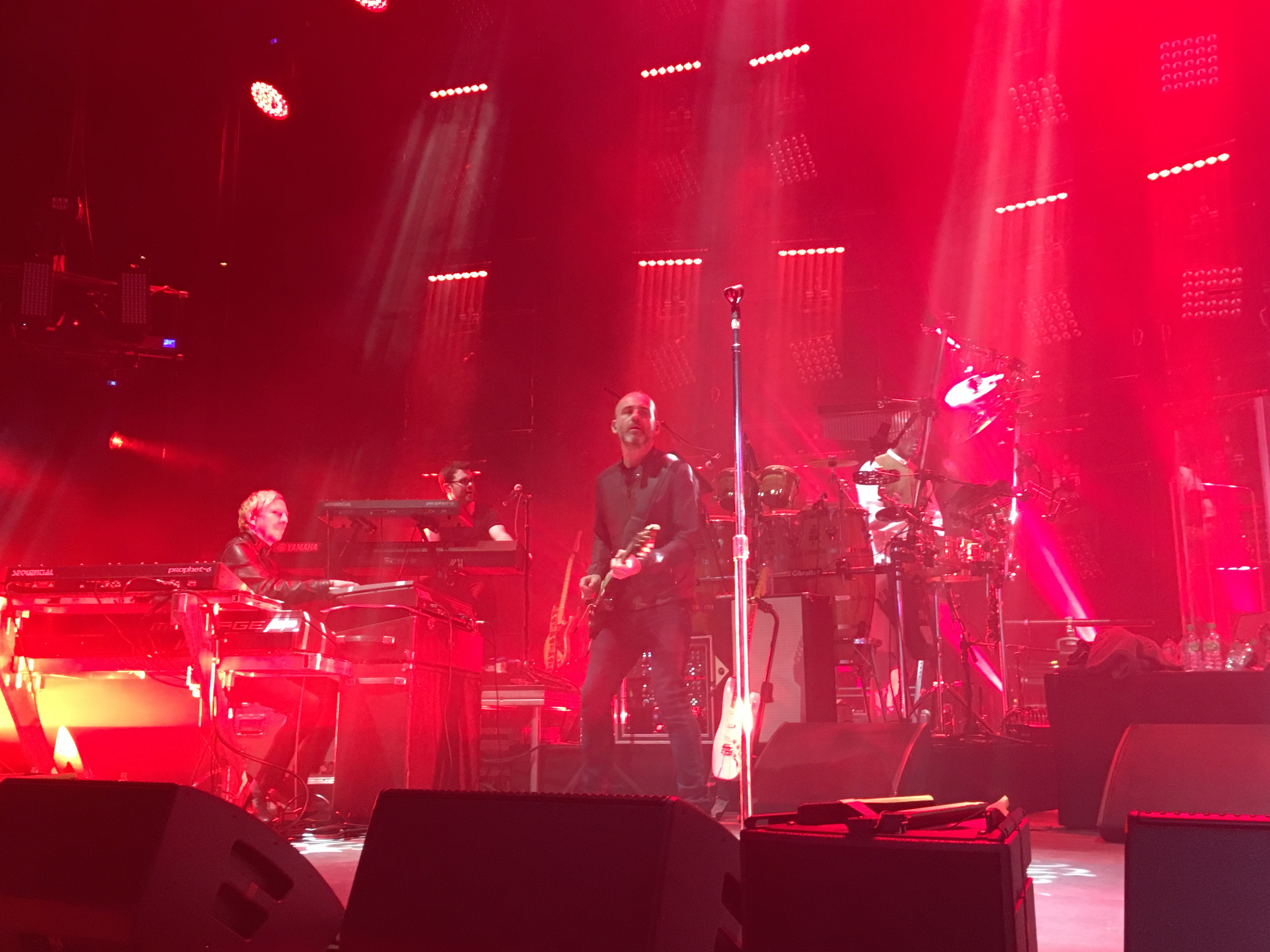 Setlist:
Shake It On
Little L
Automaton
The Kids
Dr Buzz
Space Cowboy
Superfresh
White Knuckle Ride
Cosmic Girl
Corner of the Earth
Morning Glory > Feel So Good
Mr Moon
Cloud 9
Something About You
Emergency On Planet Earth
Runaway
Hot Property
Carla
Revolution > Canned Heat
Love Foolosophy
.............................
Supersonic