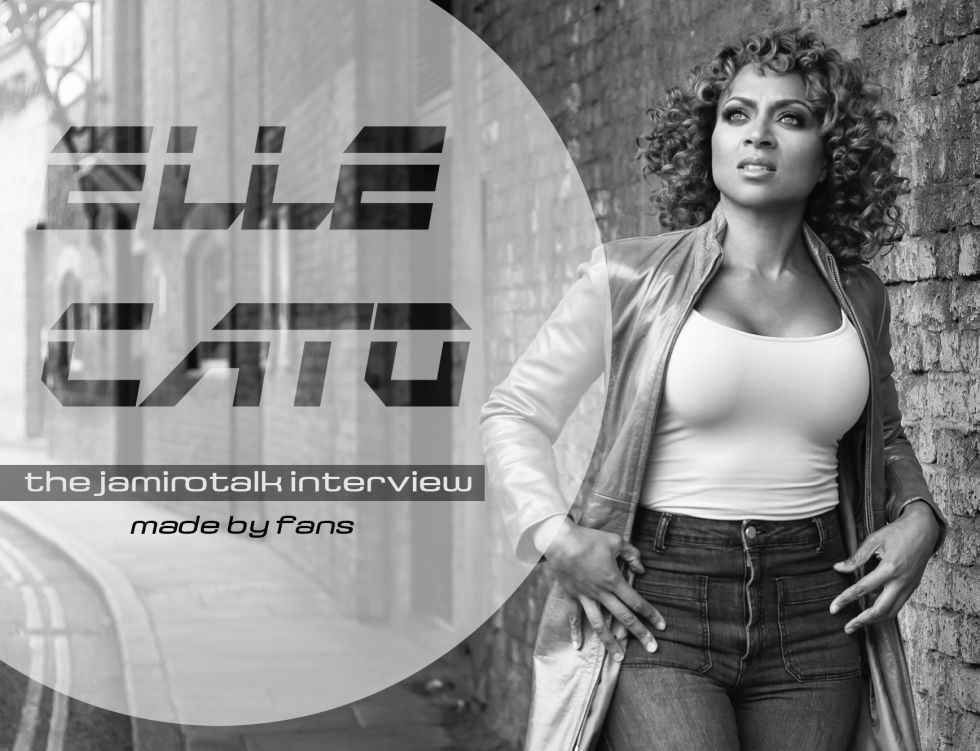 ELLE CATO - The Jamirotalk Interview — made by fans


Dear Elle, thank you so much for getting in touch and for giving us the opportunity to know more about you through this little fan-interview!
You have been touring with Jamiroquai for more than a year now; your energy and good vibes on stage are amazing and infectious. You really seem to enjoy what you are doing!
What is your favorite Jamiroquai song to sing live?
I love to sing "Don't give hate a chance", "Runaway", "Dr Buzz" and "Something About You" .
Which song would you love to perform, that hasn't made it on the setlist so far?
I would like them to bring back "Dr Buzz" and "Something About You". Also I love "If I like it". I'd love that song to be added.

Did you actually listen to Jamiroquai CDs before you joined them?
I actually met Jay through a boy band called Damage, I met Jay at their video shoot. It only just occurred to me recently that I had met him socially about 20 years ago. I've always known his hit songs hence why it was so easy for me to learn for his tour.

How did you actually get that job?
Well I was kindly referred by the gorgeous Hazel who I spent 2 years working with on the Anastacia tour, we had so much fun together, my name was then put forward to the band and Paul who I've worked with on the Will Young tour before fought for me to be the 3rd backing vocalist. So on both their kind recommendations I got in the band.

What was the process of joining the band? Did you have auditions?
No auditions were needed as I'd worked with 2 of the band members before and thankfully due to everything being online the band could google my work.

How fast did you have to learn all the songs and what was your approach?
I had roughly 72 hours after finding out I got the job to learn as much as I could, I think I was asked on the Thursday or Friday before the start of rehearsals so it was quite scary. I listened to the hits as Hazel gave me all the albums. Then the girls and I spent a week in the studio learning songs and going over the parts before joining the band in the main studio. Put it this way, on my journey to and from the rehearsal studio I had ear phones on
.

Performing on big stages in front of huge audiences is actually nothing new to you; you have played with famous musicians including Anastasia, Robbie Williams, Lisa Stansfield, Will Young and Incognito.

What makes the difference to performing with Jamiroquai? Is there anything that makes it special to sing with Jamiroquai?

A huge difference, Jay sometimes changes the set list on stage which gives me the giggles and he might throw in a song that he fancies doing, nothing is on track, everything is live, and he gives us newbies songs to learn often which is helping me catch up with his catalogue of songs. What I also love is he adlibs on the spot and then looks at us to copy it and provide a 3 part harmony or unison. And that's live on stage, no rehearsal, I love it! Love that he can just make stuff up and we sing it there and then. It's brilliant.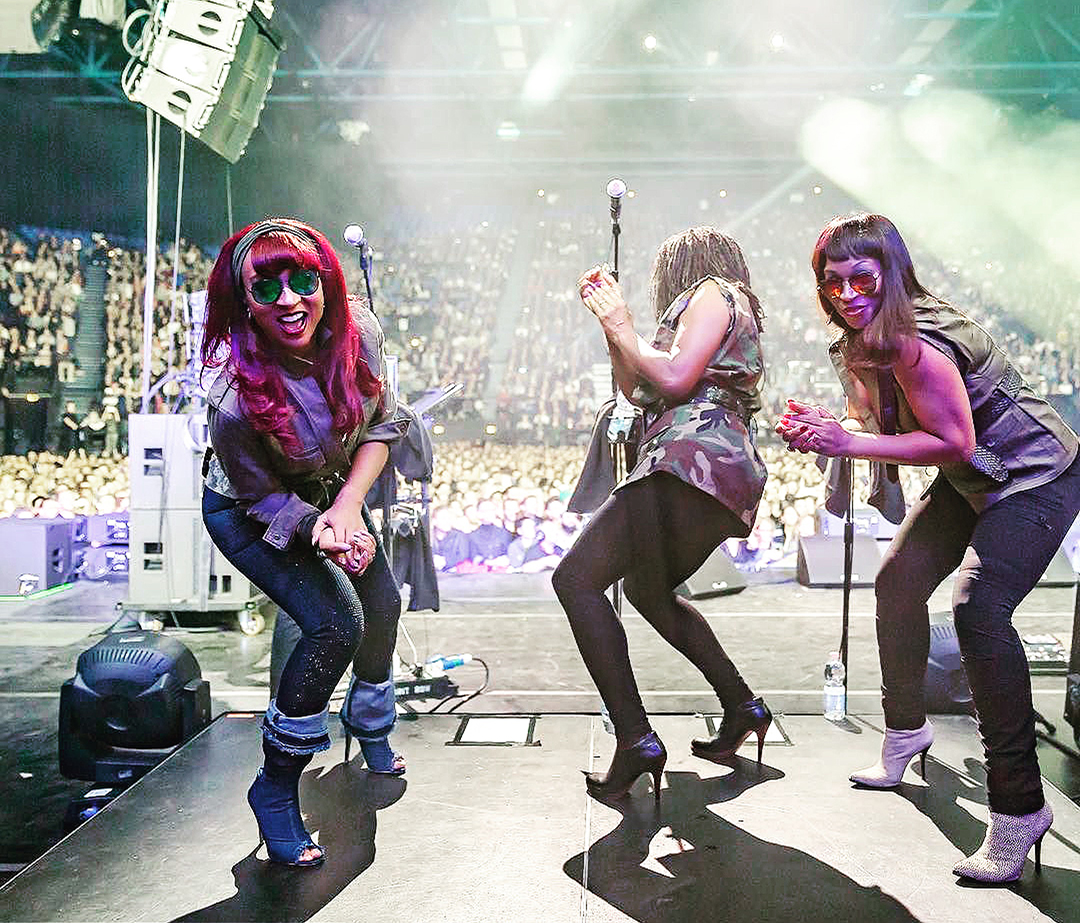 What was your greatest moment in 2017 during this crazy Jamiroquai journey?
Ok I can't remember what country we were in and it's the only time I stopped singing because I couldn't stop laughing..... someone in the audience stripped off naked and was dangling his bits for us all to see, that was crazy but hilarious at the same time.

And the worst?
Not being with my son on his 15th birthday, watching him on FaceTime blowing out his candles helped me a little bit.

Love my babies.
Where do you see yourself in a couple of years?
To be honest I see myself still doing what I love, I have the best of both worlds I get to perform with some phenomenal artists and musicians and I get to perform my own shows, I'm on cloud 9, life is always good to me and I will continue to make people smile through my music, we are all here to share love and shine our own light and I intend to keep on doing that.


Still singing for Jamiroquai, maybe on a new album?
As long as Jay and the band want me I'll be there, I'm loving every moment with them and I'm loving the high of being on stage with them, it's a party every time we step a foot on any stage, I love it.

My album "I AM" was released in 2016, I have a lot of new material that I will continue to release.
You can view my current album from HERE or on iTunes: I Am by Elle Cato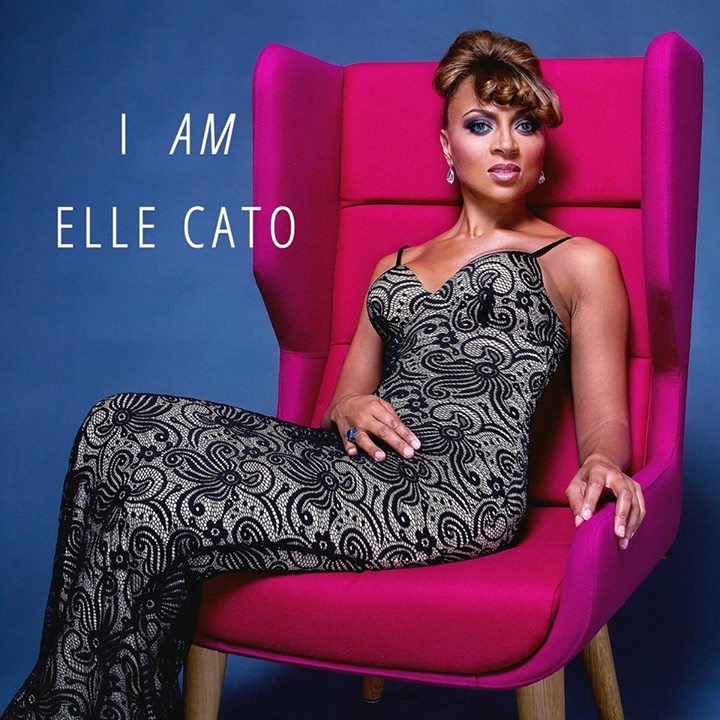 My heart speaks to me often so I love putting pen to paper and writing songs with my partner Orefo. So watch out some new material will be coming soon. As Maya Angelou said "Don't die with the music still inside you" something like that.
Would you prefer to concentrate more on your solo career? Or something completely different?
I'm lucky enough to get to do both, backing vocals for artists and my solo albums. I'm a mother so I can juggle the two, I have more than enough energy to give to all.
I am however due to sing with an amazing artist Dave Koz who I met recently, I'll get to promote my album and sing cover songs that I love.
Check out
my next solo dates.


Is there anything else you want to share with the Jamily?
I honestly would like to share this ......

Firstly, thank you to Jay for hiring me, I absolutely love every minute of being on that stage with everyone. I can't stop smiling, and my feet won't stop dancing, love their music.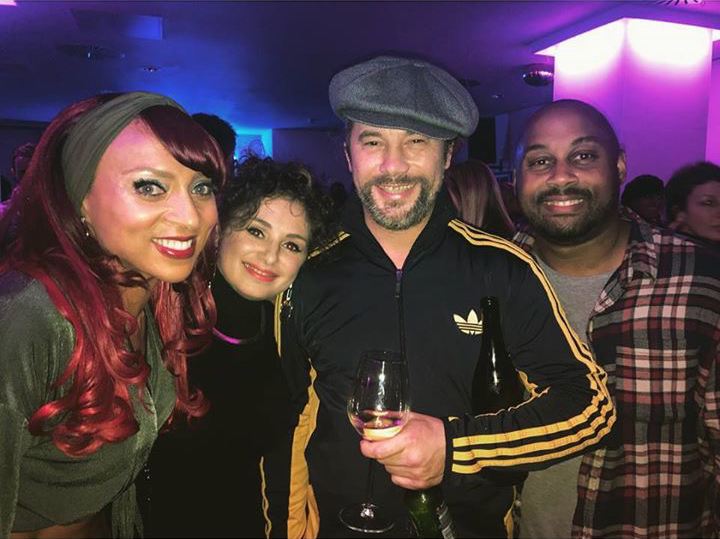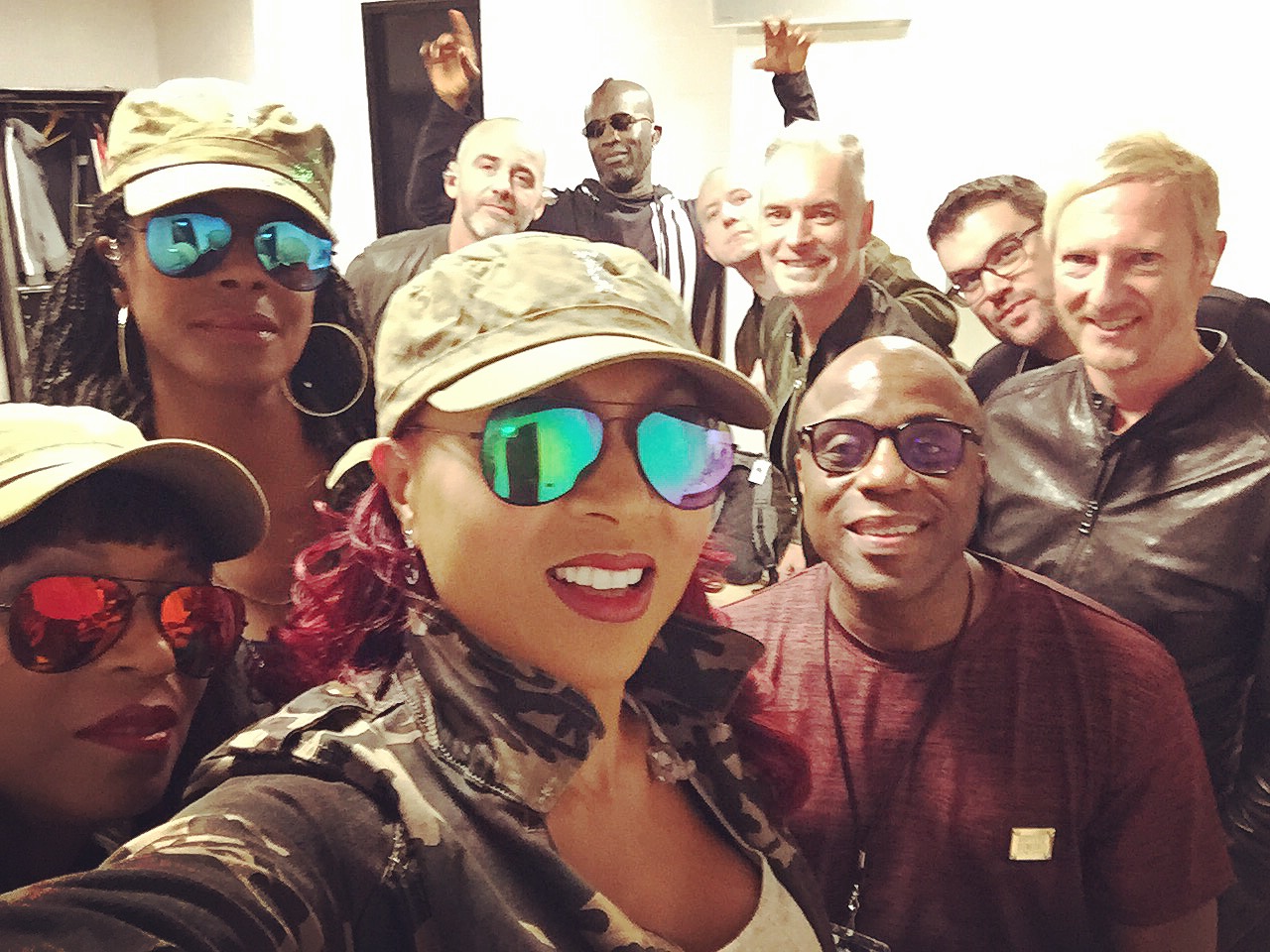 Thank you Jamily for the love, thank you for welcoming me in with such warmth and thank you for all the kind comments, the hugs, the gifts and your hugs, hearts, and most of all thank you for supporting Jamiroquai as without you guys buying those tickets there would be no tour. We appreciate you all, so big humungous Cato hugs to you all. And I'm honoured to be interviewed, Thank you to Derrick for giving you my details.

Elle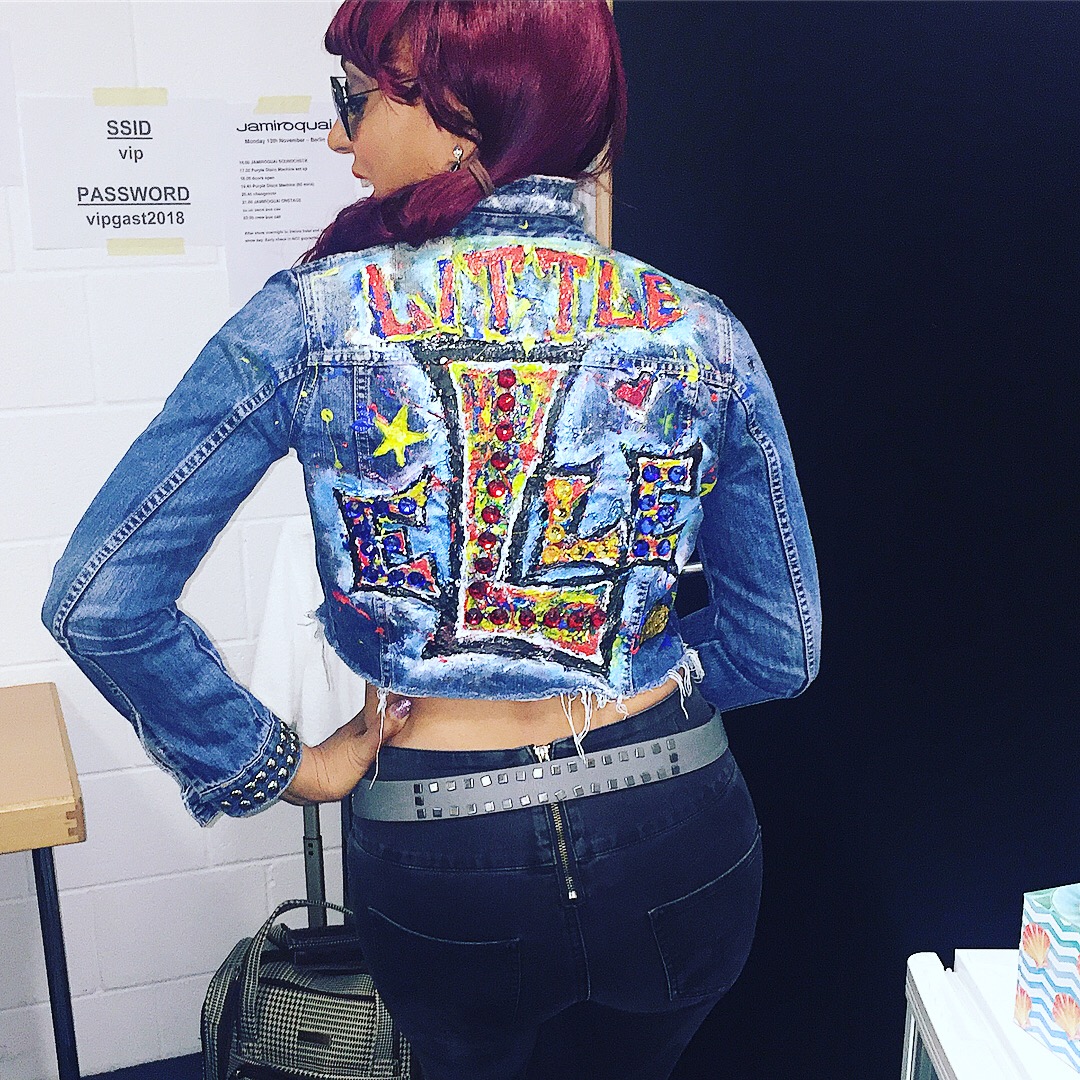 Thank you very much for taking the time to answer our questions, dear Elle!
Enjoy the upcoming concerts and places you are travelling to. And say hello to the rest of the gang!

Meike (CosmicMouse)

Credits to Diego for contributing questions, and to MsP for editing!