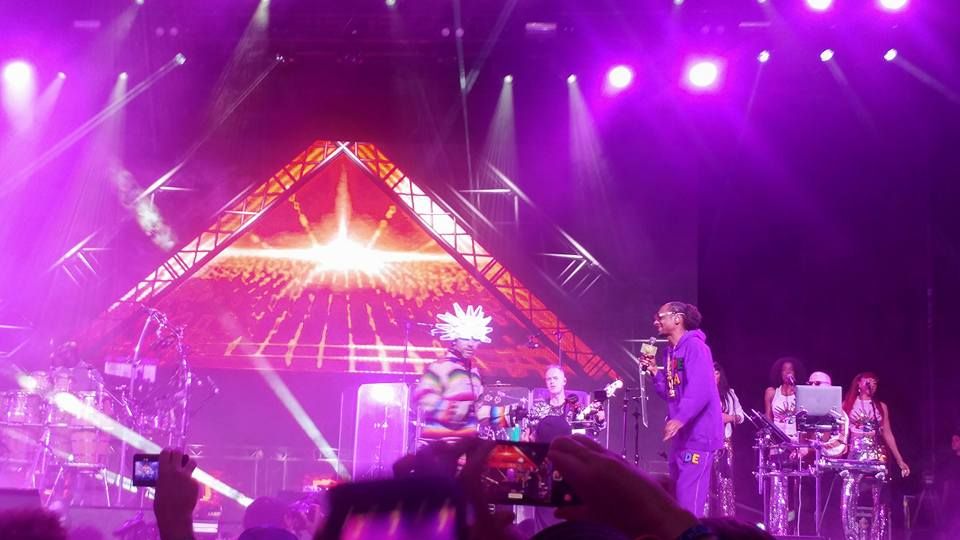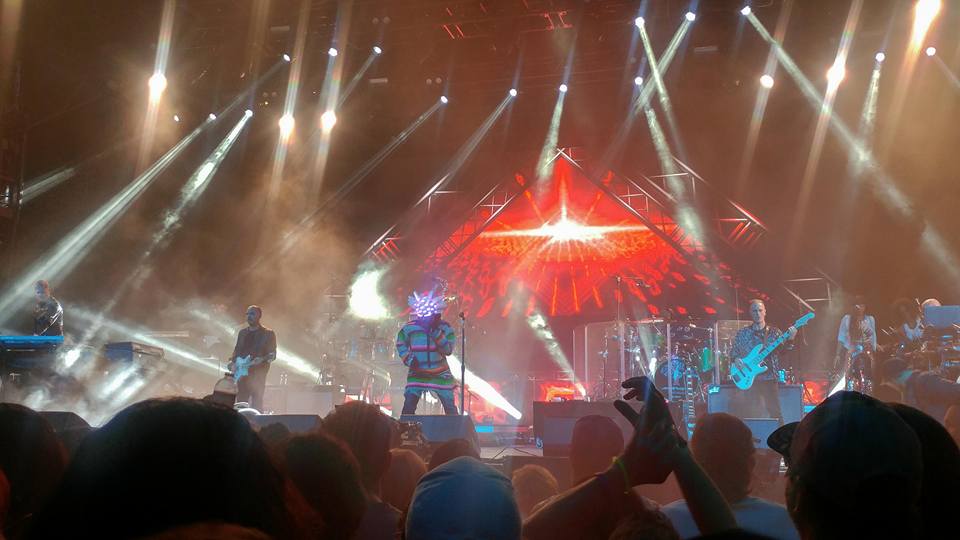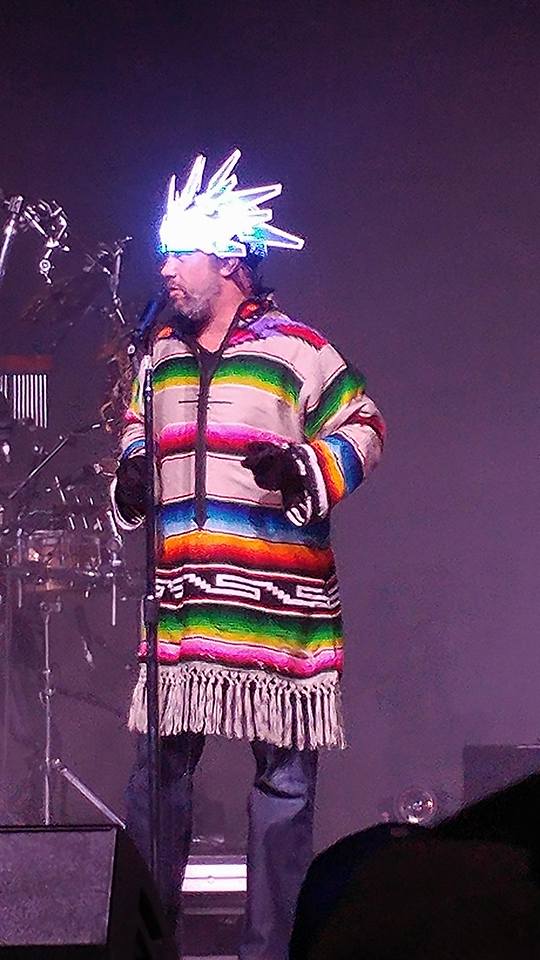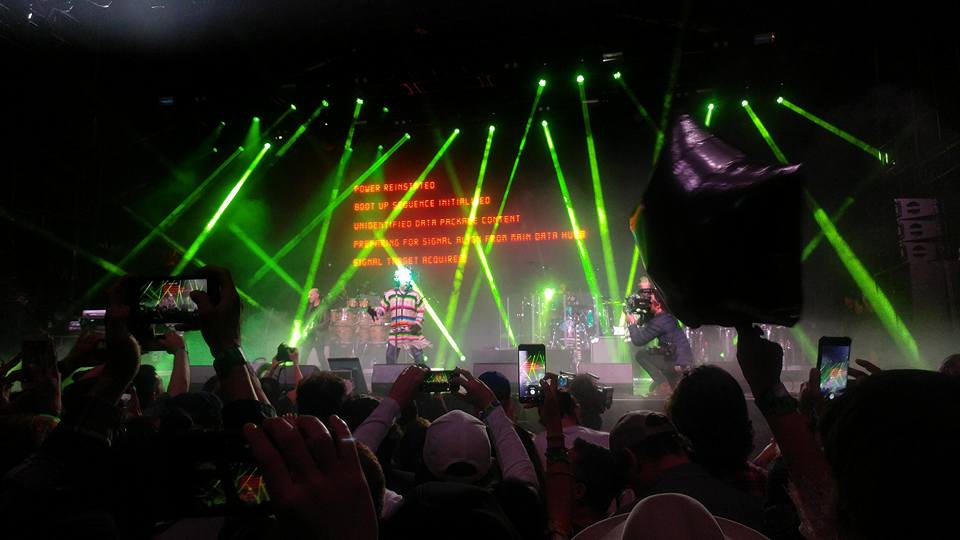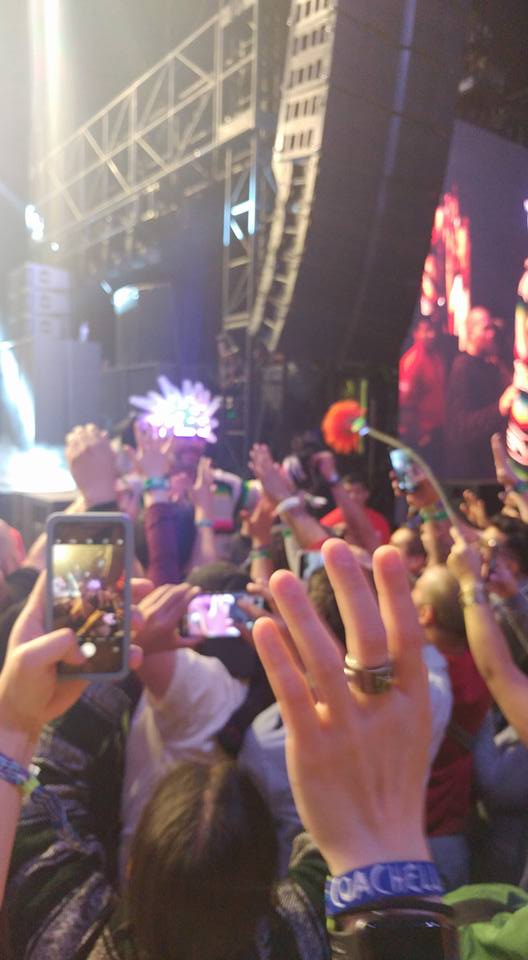 Set List
1 Shake it On
2 Little L
3 The Kids
4 Dr Buzz (ft. Snoop Dogg)
5 Space Cowboy
6 Alright
7 Cloud 9
8 Main Vein
9 Use the Force
10 Cosmic Girl
11 Canned Heat
12 Love Foolosophy
Special thanks to CosmicMouse for letting me write this review!
What's up Jamily?! Some of you may remember me from the old Jamirotalk board as Jaminneapolis, or if you follow the Jamily facebook group I'm Peter May Jr.

This was my 6th Coachella festival since 2006, but my first since 2013 (2006, 2008, 2010, 2012, 2013, 2018).
The way the festival has grown in size and popularity since 2012 has been crazy! It goes 2 weekends of identical artists, set times, etc because of how popular it is. The popularity is due to the festival venue- It's lush green polo fields in the middle of the desert. It seriously a desert oasis. Warm weather, palm trees, all the sun you want, and lush green well manicured grass that at least in the opening days of the fest (before it gets trampled) would match the finest soccer pitches you've ever seen. It's as popular to hipsters as it is to people that like pop music as it is to people who like rock or EDM or rap or whatever in between. It offers something for everyone.
Both weekends sell out almost immediately in a presale in June of the year before, to give people the opportunity to buy festival passes, camping, etc. on a monthly payment plan. With festival tickets at $450 with fees, that's very expensive for people to be able to buy all in one chunk. But there is a trade-off:
When you buy passes on the payment plan in June of the year before- you don't know who will be on the lineup. It's all a toss-up. There was one special exception for this year. We knew one of the artists playing: Beyonce. She was supposed to play last year's festival, but she got pregnant so her performance was delayed to this year (Lady Gaga replaced her last year).
My girlfriend loves Beyonce, and she had never attended the fest before. So we bought passes in the pre-sale knowing she was playing, but no one else. So it was a pleasant shock when Jamiroquai was a part of the lineup announced in January! There were rumors they were coming to LA "next year" in the final months of 2017, so I was praying that it meant Coachella. But until you see it become official, you don't want to get your hopes up. ESPECIALLY SINCE IT WOULD BE THEIR FIRST US GIG SINCE 2005! 13 YEARS (yeah I know they played James Corden the night before)!!!
***on a brief side-note: I know this site and this review is Jamiroquai specific, but if you guys can find a recording of the Beyonce performance at Coachella, IT'S A MUST-WATCH!!! THAT WAS THE MOST INCREDIBLE DISPLAY/PERFORMANCE/PRODUCTION/SPECTACLE I've seen at the fest. There's only one set that has ever come close: Prince in 2008. I never thought anyone would ever come close to matching the magic that Prince played for us that night in 08.... until last Saturday night. BEYONCE WAS THAT GOOD***
I know... I know... enough about the festival already!!! Tell me about Jamiroquai!!! Yeah. I will. But there is a couple of things you need to understand about what happened at the fest that day before I dive into the review!
The fest gates were supposed to open up at 11AM local time, but there was a 2 hour delay. There were performers that nobody got to see in those 2 hours due to no attendees being let in. Jamiroquai was booked to the Mojave tent, which offers the 4th largest capacity of any of the stages at Coachella. I had mixed feelings about this early in the week when set times/stages were announced (they aren't ever announced until 2 our 3 days before the festival starts). I kind of thought all along that they would play at the same time as Friday night's headliner, the Weeknd, but I thought they would get booked to the Outdoor Theater (the 2nd biggest stage). The Mojave tent can still hold a lot of people, but I was curious to see how much they could fill the outdoor stage if given the chance. According to a review in the LA Times, they played to a crowd that spilled out both sides and the back of the Mojave. So I'm glad they filled it over capacity, but they probably should've been booked to the Outdoor.
No band/artist had more going against them last Friday than Jamiroquai. Due to festival gates opening 2 hours late, every artist playing the Mojave got their set times pushed back 10-15 minutes. But instead of shortening other artist/groups set times in that tent, all of those artists just played 15 minutes later than scheduled. This wouldn't have been a problem for Jamiroquai, except there is a strict noise curfew of 1AM for all music to end every night at the festival. If you try and play later they festival organizers seriously pull the plug on your gear and you're done. So every other band got to play later, but since Jamiroquai was the last scheduled act to play that night, their set was shortened to 70 minutes instead of the normal 90 minutes they were supposed to play. The band before them Soulwax (who was very impressive) was scheduled to end their set at 11PM. They played until almost 11:15 (due to the artists playing before them also being late). With Jamiroquai scheduled to start at 11:35, there was no way Soulwax could clear out their gear and have Jamiroquai get theirs set up in only 20 minutes. Jamiroquai ended up on stage at about 11:50 PM- Which means they only had 1 hour and 10 minutes before the 1AM strict noise curfew.
What did they also have working against them? 2 major things- It's never easy playing at the same time as the major fest headliner the Weeknd. A lot of people that maybe had some interest or curiosity in learning more about the group was probably attending the Weeknd instead. But in general- 90% of the crowd for Jamiroquai's Coachella set was novice/casual fans of the group. A large majority of the fans there weren't Jamiroquai fans and their main purpose was to see them. They were there to attend a great festival and Jamiroquai was just a small part of their overall weekend experience.
So you're dealing with a crowd that maybe only knew their hits. Probably just "Virtual Insanity and "Canned Heat". My plan for the set was to not really care how close to the front I got for them, because I was going to wait in line all day for front row at the San Francisco show the Tuesday after. Soulwax had a very large crowd and I was about halfway back for them. What shocked me was after Soulwax how many people left the tent. I gave me and my girlfriend the opportunity to move very close to the stage. I was right in the middle, about 10 feet from the front rail.
For as close as I was to the stage, this is where you could see/know that not many of the fans knew all the songs/lyrics to the songs that well. Even the people that close weren't singing word for word. But there was plenty of dancing.
The crowd was really into it for extended versions of both "Shake It On" and "Little L". I was singing dancing/ screaming throughout it, and helping the inexperienced crowd around me on when to *CLAP CLAP* during "Little L" to feel more involved. It was great to see the crowd embrace the group so positively for not knowing the songs so well.
My one critique for them, and this is also general critique of any of their concerts. We all know that they (sadly) don't tour with a horn section anymore. Some of their older songs that had strong horn parts in them can still be performed/adapted ok to be fine without the horn parts. IN MY OPINION" THE KIDS" IS NOT A SONG THAT CAN BE PERFORMED WELL WITHOUT HORNS. Mainly because it's not catchy enough to sing along to on it's own. I think the horns prop it up overall. Without it it's mediocre at best and really doesn't translate well to a novice/casual fest crowd. It was very obvious that the crowd was losing interest/enthusiasm quick during this song.
It was known all afternoon that Snoop Dogg was going to make a cameo during Jamiroquai. I'm very glad he did during "Dr Buzz", because with people not knowing the song very well, the lack of enthusiasm from the crowd had carried over from the song before. Was cool to hear it played but the novice crowd started pulling out their phones lol. Then Snoop came out AND THE CROWD WENT BEZERK!!!!!!!To be honest with you, what Snoop did wasn't very good and you could barely hear him rap. BUT CREDIT WHERE CREDIT IS DUE, HIS APPEARANCE SAVED THE SET.
It uplifted a crowd that was starting to become disinterested, and when Jamiroquai played their more popular hits after (with the exception of "Virtual Insanity"... I'll get into that later), the crowd was on Cloud 9 for the rest of the set. Without Snoop coming out, I don't think the crowd is as nearly into the performance if he didn't show up.
The 8 songs after "Dr Buzz", people were singing, dancing, jumping up and down, arms in the air like it was one of the better sets they saw all weekend! Jamiroquai absolutely delivered. Jay had great energy! The band was into it! I sang myself hoarse. The people around me I help que them up when to sing certain lyrics if they didn't know them. Everyone was having a ton of fun!!!
So... we get to the last song. But the only thing I can speculate is Jay didn't realize it was the last song. That Jay didn't realize there was a very strict noise curfew. Matt the keyboardist starts to play the opening piano notes to "Virtual Insanity", but Jay immediately stops him. The crowd jeered and whhhhhhhoooooooaaaaaa'dddd when they heard those opening notes, because they knew they just got teased with that song.
They play "Love Foolosophy" instead. It goes over great with the crowd. everyone singing and dancing like they're really enjoying it, and a strong "I DON'T WANT THE WORLD I WANT YOU" sing-along. The song ends to strong applause, but then Jay looks kinda upset. He looked to the side of the stage and just realized his set had been stopped. That he couldn't play 1 last song. The song would've been "Virtual Insanity". He legitimately thought the festival organizers were going to allow him to fit in both songs. He apologizes to us and says "I'm sorry, but we're done". But does say he was something for us. He jumps down from the stage and runs into the crowd. He gave away one of his old head pieces to a lucky fan in the crowd. It was a very nice gesture and a good way to end things under the circumstances.
During the set he apologized to the crowd for the set time being so short and not being back in the US for so long. Hopefully between the strong crowds the group has played to at Coachella, the immediate sell-out in San Francisco and the near sell-out in New York, they'll make playing in the US something they do more of. For me seeing any US gig I feel like I have to treat it like it's my last chance to see them. A band that regularly tours the world, but passes over the US for 13 years? I'm not ever going to miss them when the chance comes. When the San Francisco tour dates was announced in between the 2 Coachella weekends, I made the choice to extend my trip to include the concert date and spend a little time in Los Angeles and San Fran. Unfortunately I got very sick during the San Francisco show, but the parts of what I saw of that concert were amazing!!!
I'm sorry for this review running a little long, but I wanted you guys to understand the many factors the festival played into their performance. Thanks again CosmicMouse for giving me the opportunity to share my review/thoughts of the performances.